Leaving Certificate Technology provides students in the senior cycle of post-primary education with knowledge and skills associated with technology education. Students apply their knowledge and skills creatively in a design-based approach to solving everyday technological problems, mindful of the impact on natural resources and on the environment.
The syllabus comprises core areas of study, which are mandatory, and five optional areas of study, from which students choose two.
Leaving Certificate Technology is assessed at two levels, Ordinary level and Higher level, by means of an examination paper and a student project.
What will I learn in Technology
The syllabus is laid out in two main sections, core and options (see graphic below), where all students must take the core and any two from five options. In choosing the option, the expertise and interest of the teacher will be a major influence. Whilst it is likely that all pupils in each class will follow the same two options, it does not preclude different pupils taking different combinations of options.
A design-based approach is central to the study of the subject Technology where cognisance is taken of health and safety issues and the impact of technology on the environment.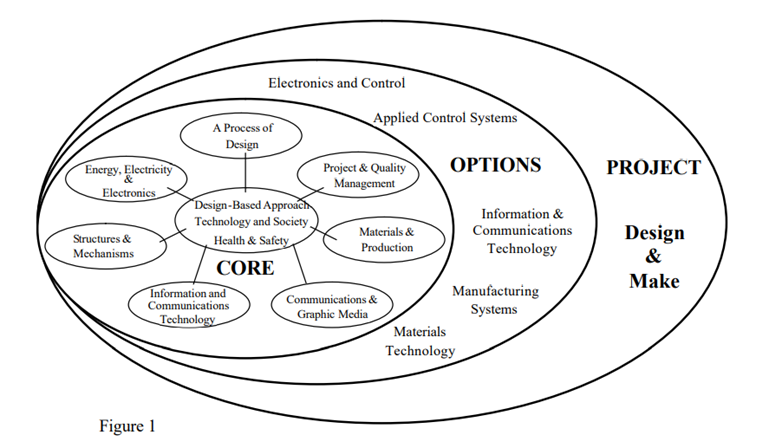 Will Technology have anything to do with other subjects I will be studying in Senior Cycle?
The skills developed in Technology are very useful in many of the subjects in Senior Cycle due to the problem-solving nature of the subject and the ability to communicate information using sketches and diagrams. Technology is particularly useful for other practical subjects such as DCG, Computer Science and Physics and Maths.

How will Technology be useful to me?