We come across science in everyday things in the world around us, both living and non-living. Studying Science in school can help you to understand the importance of science in our lives and in the environment.
Science essentially deals with knowledge and understanding of our world. The study of science is concerned with the understanding of a body of scientific knowledge and the development of scientific skills through practical activities. It contributes to the development of logical thinking and reasoning, and skills of observation, measurement, interpretation, numeracy, problem solving and decision making.
Junior Cycle Science is divided into four main sections.
Biological World
Chemical World
Physical World
Earth and Space
Junior Cycle Science provides a suitable preparation for the study of one or more science subjects at Senior Cycle.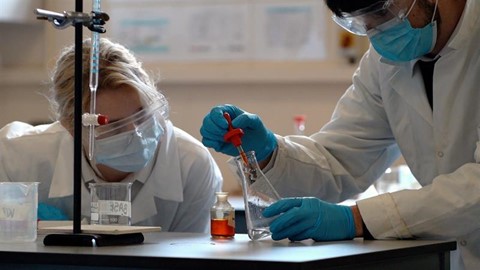 What is the Science Junior Cycle exam like?
There will be a Common Level state examination that occurs at the end of third year.
Two classroom-based assessments, one in second year and one in third year.
Coursework – during the three years of the Junior Cycle you report on the investigations that you carry out in class. These reports count for 35% of your Junior Cycle marks.
Written examination – you will answer questions on the science topics that you have studied and on the skills (eg science investigation skills) that you have developed.
In addition to its practical applications, learning science is a rewarding enterprise in its own right. Students' natural curiosity and wonder about the world around them can be nurtured and developed through experiencing the joy of scientific discovery.
Below are some examples of science in action in the classroom: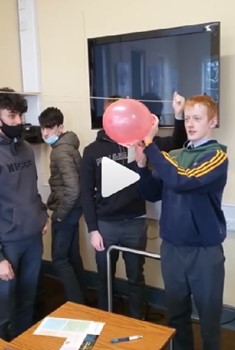 How much many PE classes a week?
Each class group gets 1 hour 40 minutes of PE during the week.   
Students also have a Health and Wellbeing class for twenty
minutes each week.