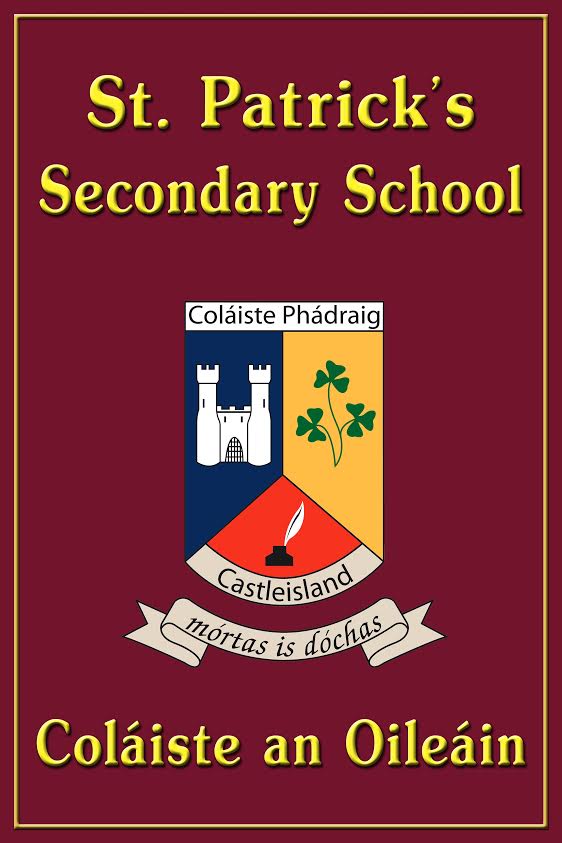 MÓRTAS IS DOCHAS - PRIDE AND HOPE
Coláiste an Oileáin, St.Patrick's Boys Secondary School opened in the Carnegie Library, Castleisland in September 1939 by Sean Prendiville. This continued until 1945 when Timothy Kerrisk took over and it remained in the library until 1962 before moving to the old boy's national school in College Road, its current location. Timothy Kerrisk continued until 1986 when it was taken over by Dan O' Connor who ran the school until 2012. The school is now under the management of school Principal Denis O' Donovan who carries on the great legacy and tradition of post-primary education promoting and developing the school into the future.
Provide an holistic education.
Encourage all students to develop their talents
Develop each student academically and personally
Ensure strong links between school and home
Provide a safe and happy environment for all students.
Prepare students for their professional future
STATE OF THE ART FACILITIES
Technical Graphics Studio
Home Economics Provisions