French is the language studied over the three years of Junior Cycle, where students will have many opportunities to enjoy and learn this target language across the strands of the subject. French is one of the most popular languages chosen at Junior Cycle level and challenges students aural and written comprehension skills as well as writing competencies.
The course is organised around three main strands:
Communicative competence
2. Language awareness
3. Socio-cultural knowledge and intercultural awareness.
These strands are integrated and aim at, not only fostering the learners' communicative skills and the basics of the target language such pronunciation and grammar but also creating awareness of cultural, social and political diversity of the target language community
Hence, students will engage in language activities and tasks such as:
communicating in the target language

listening, reading, speaking and writing for a range of meaningful purposes

gaining insights into the target language culture/s

learning how the target language works.
Through these activities they will develop knowledge, understanding and skills in language, culture and literacy.
What will I learn in French?
The syllabus in French is a communicative one organised around the needs, expectations and interests which pupils bring to the foreign language classroom.
The general educational aims are:
contributing to pupils' awareness of language as a system of communication
giving pupils an awareness of another culture, and thus a more objective perspective on aspects of their own culture
contributing to the development in pupils of the capacity to engage in fruitful transactions and interactions with others
through the above, contributing to pupils' overall personal and social development.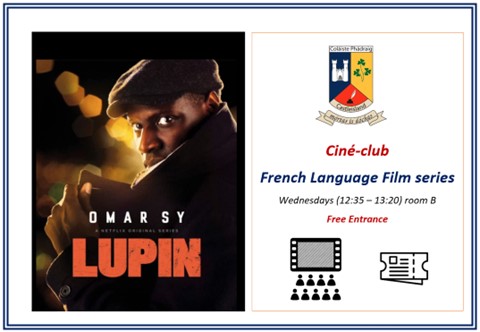 What is the French Junior Cycle exam like?
In French:
you will listen to and answer questions on conversations, news items etc. in French
you will read and answer questions on texts like advertisements, articles, recipes and celebrity profiles in French
you will write personal blogs in French
you will maintain a personal Student Language Portfolio throughout the 3 years of Junior Cycle
you will undertake 2 Classroom Based Assessments (CBA) in 2nd & 3rd year and in 3rd year complete an Assessment Task which is worth 10% of your final grade.
You will take the Junior Cycle MFL final examination (2-hour duration) at Common Level.